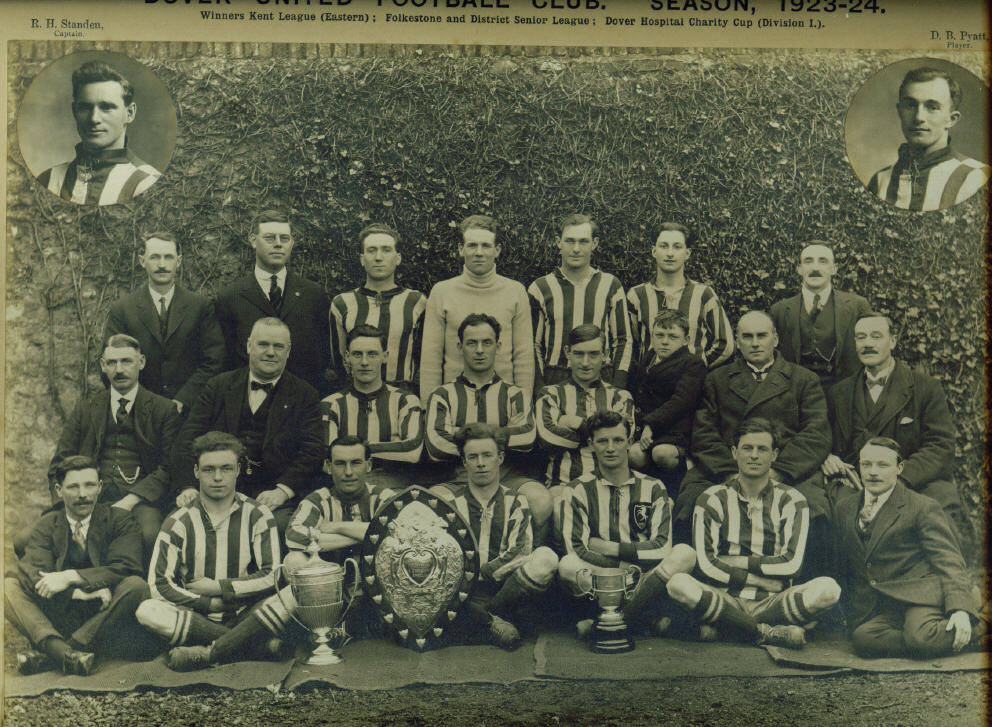 THE 1923-24 TEAM.

The trophies would seem to be the Kent League (Eastern Section), the Folkestone & District League, and the Dover Charity Cup. The people in the picture are:

Insets: R.H.Standen(Captain), D.B.Pyatt.
Back row(left to right): P.Walsh, E.F.Prescott(Committee), C.Barter, G.Balloch, E.Couzens, L.Rigden, W.Newman(Trainer).
Middle Row(Left to right): F.Haslam(Committee), H.R.Geddes(Chairman), W.Osborne, J.Hodkin, G.Edwards, F.G.Tapley(Hon.Secretary), E.J.H.Prescott(Hon.Treasurer).
Front Row(Left to right): G.Irons(Linesman), P.Woods, W.Prescott, B.M.Ridgwell, J.Foad, C.E.Terry, C.Buzan(Assistant Trainer).