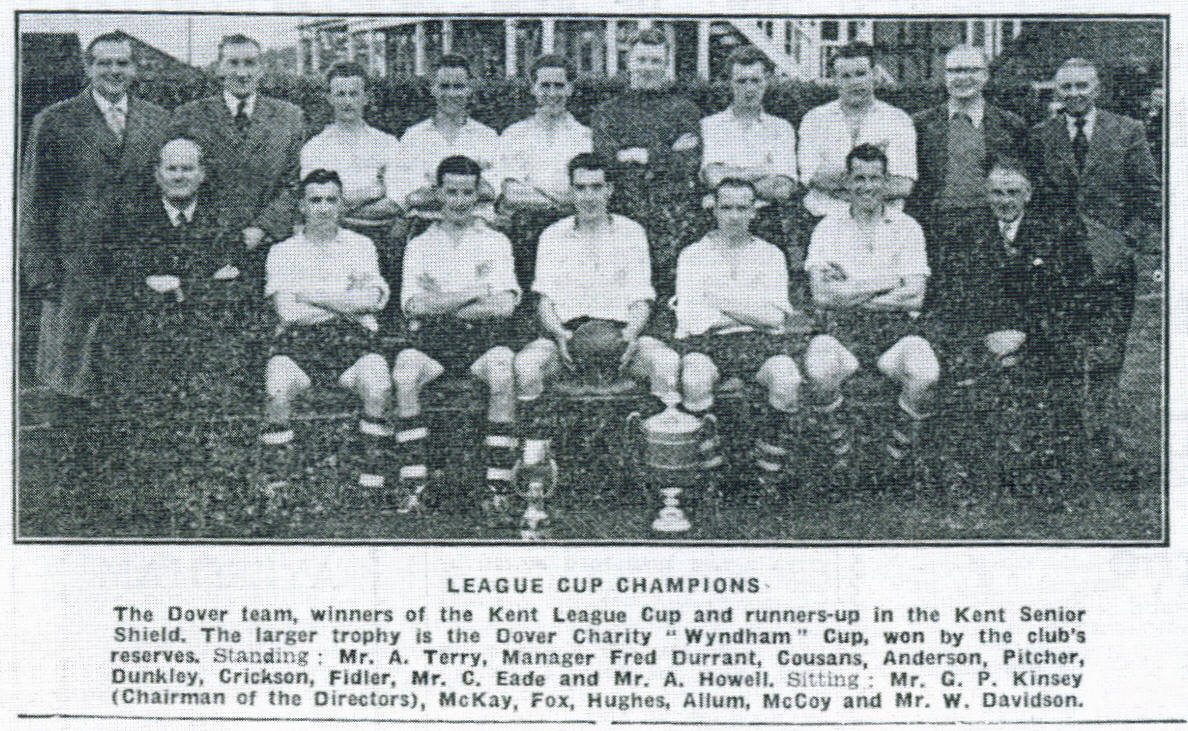 The Dover team is pictured after losing 4-1 at Folkestone in the Kent Senior Shield final on 11th.May, 1957. On display are the Kent League (Division One) Cup, won by beating Gillingham Reserves 4-0 in the final at Crabble three days earlier, and the Dover Charity Cup.
Back Row(Left to right): A.Terry(Director), Fred Durrant(Manager), Eric Cousans, Freddie Anderson, Gordon Pitcher, George Dunkley, Tommy Crickson, Tom Fidler, Cyril Eades(Physio), A.Howell(Director).
Front Row(Left to right): G.P.Kinsey(Chairman), Jock McKay, Des Fox, Arthur Hughes, Albert Allum, Tim McCoy, W.Davidson(Director).